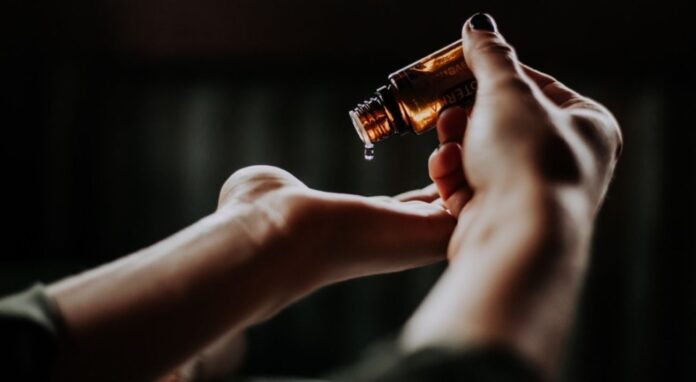 CBD is gaining popularity all over the world, mainly because of the health benefits it offers. But does CBD Oil Relieve Chronic Pain? Well, there is a need for a lot more scientific data for being sure about this. There is also a lot of stigmas attached to the use of cannabidiol even now. Some people might experience mild side effects while using CBD products. And there are some important factors that you should be aware of before you even consider using CBD oil relieve chronic pain. Here we shall try and understand the way CBD oil might work for people in case of pain.
Understand how CBD works.
As we mentioned above, there is a need for more studies on CBD for making it a safe option to relieve pain. CBD is one of the 120 compounds that we know as cannabinoids. A lot of plants do have cannabinoids, but for the most part, people link it to cannabis.
It doesn't mistake it to be THC which is a cannabinoid that can make you feel high as there are psychoactive effects. CBD is the opposite in the way it makes you feel. Our human body has an endocannabinoid system also called ECS. Now, this receives the signals from the cannabinoids and translates them. This also produces cannabinoids on its own and those are called endocannabinoids. ECS helps in regulation of the function like pain, immune system response, and sleep.
When THC is consumed it offers the feeling of being high as the pleasure hormone called dopamine is released.
Related: Does CBD Help With Back Pain?
Will CBD oil make you high?
CBD and THC are very different compounds and the effects that one experiences are highly complex. CBD is non-psychoactive. This means that it does affect the body for making use of its endocannabinoids in an efficient manner but won't produce the feeling of being high. As per one of the studies that were published on Neurptherapeutics, it was said that CBD doesn't itself do much to ECS. Instead, this inhibits or activates other compounds of the system.
For instance, CBD can stop our body from the absorption of anandamide that is a compound that regulates pain. It also increases the levels of bloodstream anandamide levels that reduce the pain level that a person has been feeling. 
CBD also can limit inflammation in our nervous system and brain. This can be highly beneficial for people that are experiencing insomnia, pain, and some of the responses of our immune system.
What's CBD Oil?
There are different amounts of chemical compounds that are found in varied cannabis plants. These plants are also commonly termed as marijuana and hemp. Therefore different varieties have varied CBD levels. Most of the time CBD oil is extracted from industrial hemp and has more CBD content than the marijuana plant. The CBD oil manufacturers, make use of varied extraction methods as well. This extract is then mixed with a carrier oil and the final product is called CBD oil. The CBD oil is available in varied strengths in the market. People make use of it for medicinal and recreational purposes. If you are new to CBD oil, make sure you consult your doctor for any medicine interactions. Also start with the lowest dosage possible.
Related: Top CBD Oils: The Best That You Can Buy
What are the benefits?
People have been using CBD for thousands of years now. This is being used for treating different kinds of pains. But western medicine has started to pay attention to it recently. Here are some of the benefits that you can gain when you take CBD oil:
1. For Arthritis pain:
One of the studies that were published in the European Journal of Pain had used animal model for observing if CBD can help people to manage arthritis pain. In the research CBD, the topical gel was applied to rats for a time of 4 days. There was a significant lowering in the inflammation and pain signs noticed. The best part is that all of this was without any side effects. People that have been making use of CBD oil for arthritis can find some relief. There is a need for some more studies for confirming these findings as well.
ARTHRITIS ACHES AND PAIN RELIEF CREAM
Wide range of high quality hemp products
Affordable price
Free Ground Shipping within the U.S. for all orders over $74.00
2. For Multiple Sclerosis:
Now, this is an autoimmune disease that can affect the entire body through the brain and nerves. One of the most common symptoms is muscle spasms. This can be so extreme that some people are in constant pain all of the time. One of the reports had observed that short term usage of CBD oil can reduce the spasticity levels of what the person has been feeling.  There are modern results seen and several people had reported a reduction in the symptoms.
3. Chronic pain:
Now the same report had studied the use of CBD for general chronic pains as well. The results had been compiled on several systematic reviews that covered multiple studies and trials. The research said that there was substantial evidence that had proved that cannabis was an effective treatment for extreme pain in adults. Another separate study done in the Journal of Experimental Medicine had supported the result as well. This suggested that the use of CBD oil can reduce inflammation and pain. 
Essential Recovery Tincture
Wide range of high quality hemp products
Affordable prices
Enjoy FREE SHIPPING on ALL orders! (U.S Only)
So did you get your answer for Does CBD Oil Relieve Chronic Pain?
The great news was that the researchers found that there was no tolerance builds up in the subjects. Therefore there is no need for constant dose increase with time. They also notice that CBD can be helpful and be seen as the new natural method for the treatment of chronic pain. You can also find several CBD products that can be used as topical and has a promising possibility. 
This includes:
Smoking Cessation 
 Drug Withdrawal
Treating Seizures And Also Epilepsy
Anxiety Treatment
Reducing Effects Of Alzheimer's,
Has Antipsychotic Effect On People Suffering From Schizophrenia
Future uses In Combating, Type 1 Diabetes, Cancer And Acne
As we said earlier there is a need for more research needed for confirming varied CBD uses. The initial results of most of the researches have been promising and there is scope for treatment.
In the year 2018, the FDA had approved a CBD form for the treatment of rare epilepsy types. These were Dravet syndrome and Lennox-Gastaut syndrome. This brand was called as Epidolex. Generally, CBD products that are marijuana-derived are not legal until now in some of the states. The industrial hemp-derived CBD oil that has less than 0.3 percent of THC in it is legal in some places.
People should be checking the laws in their state. They should also remember that the FDA is not regulating or approving CBD products. Therefore any labeling on the product that you find can be inaccurate.
Related: Best Time of Day to Take CBD
What about the dosage?
FDA had not been regulating the CBD oil for other conditions. Because of which dosage interpretation is left for the people and must be a step of caution. If you want to use CBD oil, make sure you speak to your doctor first about this. There can be an interaction with medicine that you might already be taking.
The FDA had approved CBD in a purified form for epilepsy treatment that you get with a prescription. Also when It comes to dosage, we recommend taking CBD from the lowest potency. If this works fine for you, there might not be any need for increasing the dosage as well.
What are the Side effects?
There are almost negligible side effects that one can experience with high-quality CBD oil. Some of the short terms can be appetite changes and fatigue. Most people can tolerate CBD oil with ease and dryness of mouth is one of the most common symptoms.
All you have to do in such cases is just have more water and stay hydrated. Additionally, as we said earlier as well that medicine interaction can take place. This can make your medicine less or more effective. So talk to your doctor about it.
Does CBD Oil Relieve Chronic Pain: Takeaway
Yes, the initial studies have suggested that CBD oil can help give relief from chronic pain. There is a need for long term studies to be done on humans as well. CBD does seem to have a huge potential for chronic pain relief. This will lower the dependency on the pain medications that has some huge side effects in the long term.
CBD oil is also promising as there is less of the intoxicating effect and its easy to consume. Make sure that you only buy CBD oil from reputed brands through legal channels. This will ensure that you are nor dealing with a shady product or can have an opposite effect than what's intended.