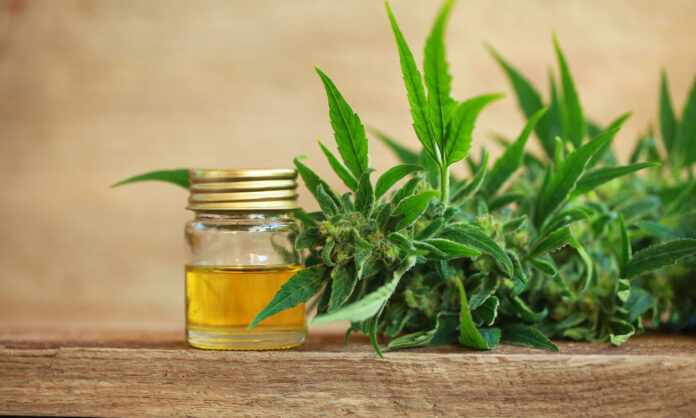 Bloom Hemp Features
Wide range of high quality hemp products
Affordable prices
Enjoy FREE SHIPPING on ALL orders! (U.S Only)
One of the major questions that a lot of people have in mind is The best time of day to take CBD. There is confusion on if there is some specific part of the day that can be considered better for consuming CBD over others.
This is a reasonable question as well. Because taking CBD at a specific time of the day is vital. This majorly depends on the kind of benefits that you are expecting from the CBD product. People take CBD for varied reasons. To increase the energy levels, better sleep, relief from pain that is caused by some medical disorder, or for rejuvenating the body after you have worked hard for the day.
In any of the cases that we mentioned above, while an individual takes CBD oil, they can expect that the will be receiving health benefits for sure.
So is there the best time of day to take CBD and can it maximizes the benefits?
The question does seem pretty straightforward; the answer is slightly complicated as It depends. For understanding this correctly, several aspects affect the day time when one should be taking CBD. Here is everything that you need to know:
What is the best time of day to take CBD oil?
There is certainly no perfect time that we can say as it differs from person to person. Usually, the ideal time will become when it fits perfectly with your schedule. And you are able to remain consistent with the routine of using CBD oil.
A lot of CBD oil consumers have said that the like having CBD oil as soon as they wake up. Then there are others that like taking it with their morning coffee or fruit smoothie. This is for people that want to begin their day with the natural benefits.
There are also people that like having CBD served at nighttime after dinner or just before they are going to bed. There are also people that use CBD oil throughout the day for maintaining the regular levels of CBD during the day.
People might react to CBD in a different manner as per the time and the frequency of CBD oil that takes. In case you observe that your CBD serving is offering you an awakening effect, use it for your morning routine. You can also take it early afternoon for being more energized as you start feeling a bit tired. In case CBD oil gets you relaxed or slightly drowsy, you can take it in the evening times as it's the best. So try adjusting the use of CBD oil every day for finding the time that is ideal for you.
Must Read: How Long Does CBD Stay In Your System?
What is the best time of day to take CBD for maximizing the effects?
The optimum frequency of CBD oil depends completely on your specific wellness requirements. There are several advantages to using CBD oil each day. But one of the most prominent in all of these is that CBD and some of the other cannabinoids that are found in the oil enhances the endocannabinoids for encouraging a balance and also the process of homeostasis.
With the daily use of CBD oil, you will be able to maintain a constant CBD level in the system. As per the CBD serving size, the type of CBD product that you are using, and many factors affect absorption rates. This can take anywhere from a few minutes to hours for the CBD to begin interacting with the endocannabinoid system.
For how long does the natural compound remain in your system?
There are many factors on which the duration of CBD in your system depends. These are:
Usage frequency,
CBD dosage,
Bodyweight,
Total body size.
Some people prefer having multiple servings of CBD oil during the entire day. This is for ensuring that the CBD levels are constant. Then there are consumers that prefer taking only one specific kind of CBD product. Others like using different ones as per the need. Like topical for targeting specific skin area and tincture for better sleep. The variety of CDB products available in the market today is huge and so is the varied serving size. So you need to choose a product as per the wellness requirements.
Why you must begin with the use of CBD products?
There are various reasons for which people consume CBD oil. Once it gets absorbed by the body, CBD will interact with the endocannabinoid system. This is the signaling network of the body that is mainly responsible for the regulation of varied body functions. We advise that you go through some reputed researches that are done of CBD and is available online to read. This will help you with discussing with your doctor if a specific CBD product will work for you. 
CDB does start the interaction with the endocannabinoid system in just a few minutes. Although, keep in mind that one may notice the natural effects only after a long term and regular usage. Apart from being a rich source of CBD, there are also other nutrients present that we need. In reality, the full-spectrum CBD oil will allow some vital nutrients:
Essential vitamin.
Essential Fatty acids.
Minerals.
Chlorophyll.
Flavanoids.
Terpenes.
Other cannabinoids.
The best time of day to take CBD:
Now for making the guide simpler, we have divided morning and nighttime routines for CBD usage. You can choose the one that works best according to your needs and schedule.
Morning CBD routine for:
1. Beginning your day with absolute clarity
There are a lot of people that deal with brain fog. And although we all experience this at some point in our lives, some people deal with this situation every day. CBD can help with promoting a balanced and healthy state of mind. So if this is your goal, you can begin the day with CBD oil of good quality.
2. Help with coping with some challenging tasks
We will not know what life will throw next on us. So when you take CDB dosage every morning you can stay ahead of the game.CBD will engage with the cannabinoid receptors present in our brains. This means that it will be facilitating the process of relaxation. Also, there are CBD products that also contain holy basil and ashwagandha in it. This is going to support the health mood and better response in times that you feel uneasy.
3. When you want to go for a run!
It's not only about our mind that requires a kickstart when your body has been still for the entire night sleeping. So these are the time when CBD capsules can help get a revived and refreshed body that is ready for living a full life. 
4. When you want to begin the morning workout:
If you follow a morning workout routine, you can consider throwing some CBD spray or cream in the gym bag as well. This will be stimulating and warming up the muscles. You can also use it after the work out for rejuvenating the bodies after you have gone through a tough session.
Related: CBD Oil and Birth Control: What's the deal?
Night-time CBD routine for:
1. For relaxation after a long hectic day:
If you have been looking forward to a way through which you can relax your body and mind, then CBD is the perfect choice for you.  It can be used in the evening times and can also be paired with the choice of your favorite essential oil. This will get your mind to ease and remove any nervous energy.
2. If you want to wake up refreshed:
With CBD you can also include the special capsules that also contain melatonin in it. This will help you in falling asleep and when you wake up you will be refreshed.
3. For opening all the mind blockages:
Once you have collapsed on the couch, the body sometimes finds it difficult to completely shut down. CBD will be helping you with the inspiring feeling of relaxation and tranquility and can help you with switching off the body and mind so that you have an empty peaceful mind.
Depending on the day to day scenario, one can figure out the way they want to have CBD. This might take some trial and error but at the end of the day, totally worth it. CBD will also help in mood elevation and enhance workout efficiency.  CBD remains versatile support and partner for a healthy body and mind throughout the day. 
Taking CBD oil as-Needed
For people that have been using CBD for extreme pain or any medical condition like anxiety, it is advisable to take CBD throughout the entire day. Having a small dosage throughout the day can be the best choice. Just taking CBD might not help much if you have an anxiety attack or chronic pain at 5 pm. Therefore you can take the CBD oil dosage as per your requirements.
Things you must know before taking CBD
Just similar to any other herb, you might start noticing the CBD benefits with time. This also means that in case you are using CBD for specific issues you can take it for a month, daily two times. This will maximize the results.
But something that's even more crucial is that time of the day you are consuming CBD. And also the days you include it in the routine. Also, the effect is impacted by product quality to a large extent. Understand that the hemp plant is a bio-accumulator. This means that it can absorb chemicals and toxins from the soil that it grows on. There is an enhanced risk of being exposed to heavy metals and the product has to be tested and sourced responsibly.
But we have good news for you. There are several great CBD brand reviews on our website. So you can choose the one that is full-spectrum,  third party lab tested and extracted by the CO2 method. Also, you can check the information on if the hemp is organically grown and through ethically sustainable farming methods.
So you might be using CBD balm for neck pain or CBD tincture sublingually, the main priority has to be a reputed brand that you can rely upon.
Related: Top CBD Oils: The Best That You Can Buy!
Best time for taking CBD oil is:
When you require it! As per the consumption method you have been using the effects are going to vary as per the duration. Still, the favorable time will be the one that fits your schedule. Most of the users say that they take CBD oil in the evening time for calming and fighting against the insomnia effects.
People that are experiencing anxiety issues have it as a regular dosage all through the day. Remember that CBD use should be a personal journey. There is more research needed for CBD and the results are hopeful. The complete truth on the effects and benefits of CBD has to be discovered.
Currently, the CBD status is of being a substance that is safe and the world is working on improved and increased CBD research. This research can begin at home. The very first step is finding a source that is reputable and then taking it to experience the beneficial effects.
Bottom Line:
To find the best time of day to take CBD for you, one has to learn as much as they can on how CBD works for you. The best news is that CBD products are available online in all 50 states and more than 40 countries for home delivery, and there is no need for a prescription. You can start with a CBD oil regime as it's easy and fast. You will be able to find the best CBD oil for your requirement with a complete review on our website. Please remember that you must consult a medical specialist or visit your doctor before you start with CBD products. This will help you to understand any medicine interaction or allergens present in a specific product and you stay safe.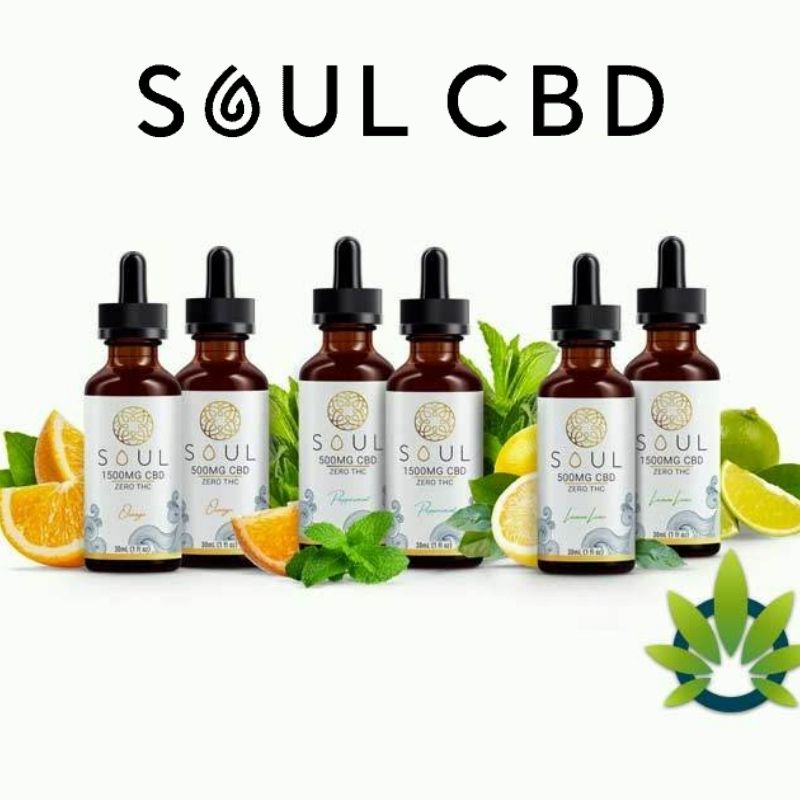 Features
Wide variety of options
Affordable prices
All of our products contain zero THC
Free Shipping on all orders over $75 in the U.S..