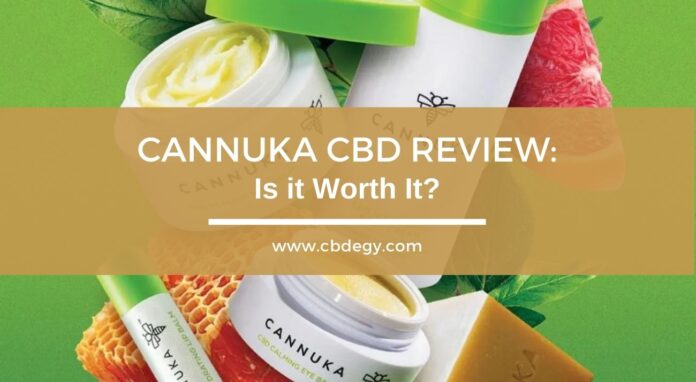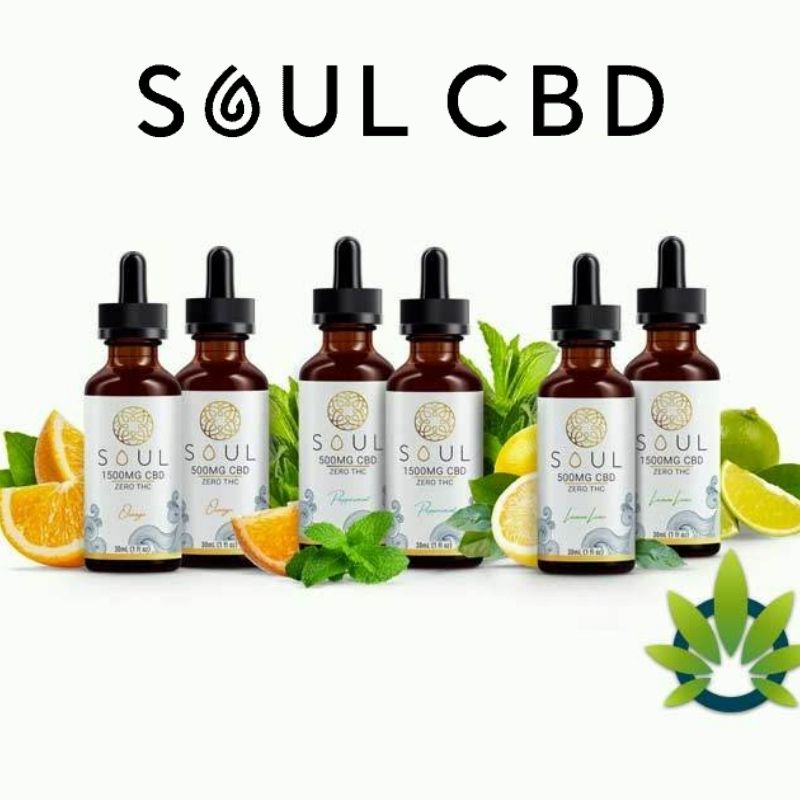 Features
Wide variety of options
Affordable prices
All of our products contain zero THC
Free Shipping on all orders over $75 in the U.S..
You don't need to look any further for Cannuka CBD Review as we have got all of the details that you had been searching for right here! It is an Ohio-based company that has been mainly developed for the proprietary skincare range that consists of CBD as well as Manuka Honey. Their range consists of eye cream, skin balms, after-sun products, and also lip balms which is pretty interesting. The entire range has been majorly targeted for skincare enthusiasts ad not the usual medical users of CBD.
The potency of CBD in the products is slightly lower as the formula is gentler and made for improving skin texture.
Cannuka CBD Review: Something about the company!
The founder of Cannuka is Michael Bumgarner who had been born as well has risen in the rural areas of Ohio. He had become curious about learning the benefits of cannabis on health. Specifically started learning more about CBD that is the non-psychoactive component of cannabis. The cofounder of the company is his wife who has expertise in dermatology and that led to the interesting Cannuka brand.
Where is the Hemp sourced for Cannuka?
Cannuka doesn't provide much information on the hemp sources on the official website. They make use of CBD isolate for product formulation and it's much likely that the company has been partnering with other CBD isolate manufacturers.
As we can see the company doesn't seem to be making the extracts on their own and getting them from other manufacturers instead. This isn't as common for the field but one of the points we felt might be important for all of you to be aware of.
As CBD gets isolated and not extracted similar to the process of full-spectrum, the hemp sourcing might not be holding much importance be it for political or economical reasons. But the company also provides detailed information on COA or the certificate of analysis. This means that they will offer you an insight into the heavy metal and pesticide content and another residual solvent in the products they are offering.
There is just one issue that we found here. The brand isn't offering any third-party test results and they carry out just the in-house testing. It will be better if the companies can provide the tests that are completed with independent labs for ensuring there is complete transparency in the findings.
Read more: CBD Oil and Birth Control: What's the deal?
Product Range by Cannuka!
How can the review be complete without taking a look at the detailed information on the products the brand has to offer. This will make sure you go through the details and see if you will be interested to buy one for yourself as the concept of CBD in skincare is fairly new.
The company is here with a huge range of products that range from eye creams to after-sun care and also lip balms. Keep in mind that the costs of these products are pretty high when compared with the CBD potency that you get with these products.
Another thing that we noticed in their products is that the CBD potency and the cost you are paying per mg will vary much with their products. In some of the products, we saw that one has to pay around $2 for 1 mg of CBD whereas in some of the other products it can be as low as 30 cents.
So it is pretty clear that the Cannuka products aren't mainly focused on CBD while the clients are paying for other ingredients of the specific product as well. Now that's done, we shall be taking a look at all of the products that this brand has to offer!
1. Cannuka CBD Calming Eye Balm
This is one of the interesting products that we wanted to mention in our Cannuka CBD Review. The product costs $38 and the quantity is 13 ml. the amount of CBD that you get in the product is 15 mg and the extract type is CBD isolate. There isn't any CBD content found and the eye balm works well around the eyes and has a skin warming effect. This can be used well for reducing dark circles, reducing puffiness, and also preventing wrinkles around the sensitive area.
Key Ingredients:
CBD isolate
Manuka honey
Grapefruit extract
Potassium sorbate works as a preservative.
Coconut oil
Distilled water
Rosehip oil
Vitamin E
Orange peel butter
Hemp seed oil
Shea butter
Grapeseed oil
Beeswax
2. Cannuka CBD Nourishing Body Cream
Now, this is a more high-end product the company offers and it's their 96 ml body cream. It will cost you $58 and has about 100 mg of CBD in the product. This is a great option for people that are looking for reducing wrinkles and creating healthier younger-looking skin.
There is also hyaluronic acid as one of the key ingredients and this is that it will keep the skin extremely hydrated. Our own body produces it and it's majorly concentrated in our skin and eyes. However, in most skincare products it gets extracted from the rooster comb that's the rooster cartilage that's rich in hyaluronic acid.
Another source is the streptococcus bacteria. One thing is for sure that Hyaluronic acid has several benefits for our skin. But there are some safety concerns when one applies it topically, majorly because of the source that it comes from.
Key Ingredients:
CBD isolate
Manuka honey Distilled water
Beeswax
Glycerin
Stearic acid
Emulsifying wax
Lecithin Polyglyceryl oleate
Aloe vera
Vitamin E
Myristic acid (cl
Grapeseed oil
Rosehip oil
Hemp seed oil
Hyaluronic acid
Potassium sorbate
Xanthan gum
Grapefruit extract
3. Cannuka CBD Soothing Skin Balm
This is the third most popular product from the brand and it's their skin balm. It is of 48 ml of product and you have to pay about $58 for it. The CBD content it has is 50 mg and it's again isolating.
This is a great product to use if your skin feels distressed. They recommend it to use all over your body and especially in the areas that have blemished and dry skin.
Here is the list of the main ingredients of the product. The good thing is that the balm also consists of a mix of exotic oils that have been known for the major skin benefits.
Key Ingredients:
CBD isolate
Manuka honey
Distilled water
Beeswax
Shea butter
Grapeseed oil
Hemp seed oil
Rosehip oil
Vitamin E
Butter from Orange
Coconut oil
Potassium sorbate
Grapefruit extract
4. Cannuka CBD Hydrating Lip Balm
The lip balm from Cannuka is a simple product and has great benefits from manuka honey. This can be used with other balms as well. The main difference between the lip balm and the skin balm stays in the CBD concentration of the product. Apart from that both of these had identical contents. The lip balm is going to cost about $9 and is available easily.
Key Ingredients:
CBD isolate
Manuka honey
Beeswax
Grapeseed oil
Shea butter
Hemp seed oil
Orange peel butter
Vitamin E
Rosehip oil
Coconut oil
Distilled water
Potassium sorbate
Grapefruit extract
5. Cannuka CBD Cleansing Body Bar
We can say for sure that the bar soap from Canuka might be just one of its kind available in the market. It seems a bit unusual as CBD should be staying on your skin for a while to make sure that it has some impact on your skin. Unfortunately, as interesting as this one sounds, it will wash off in a few seconds, and hence the chances of one getting much benefit of CBD are low.
Some other ingredients can make this a good quality soap, but for $18 this seems steep.
Key Ingredients:
CBD Isolate
Manuka honey
Springwater
Coconut oil
Olive oil
Palm kernel oil
Sodium hydroxide (used for saponification)
Palm oil
Hemp oil
Castor oil
Essential oil blend (tea tree and black pepper)
Cocoa butter
Shea butter
High oleic sunflower
Read more: Turmeric CBD Oil Review. Is it worth it?
6. Cannuka CBD Harmonizing Face Cream
Similar to all of the other products from the brand, the face cream also consists of Manuka honey and CBD. Apart from this it also contains witch hazel and extracts from cucumber. This makes sure that you have hydrating skin with balanced skin oils. This cream has been made mainly for your face.
Key Ingredients:
CBD isolate
Manuka honey
Distilled water
Beeswax
Glycerin
Stearic acid
Emulsifying wax
Lecithin
Polyglyceryl oleate
Aloe vera
Vitamin E
Myristic acid
Grapeseed oil
Rosehip oil
Hemp seed oil
Hyaluronic acid
Potassium sorbate
Xanthan gum
Grapefruit extract
Witch hazel
Cucumber extract
Mallow extract
Just like their body cream, the quantity you get is 96 ml and will cost you about $58.
7. Cannuka CBD after Sun Care
If you feel that you had been in the sun for a prolonger time, and might have got a sunburn, this one will be the best product to calm the skin down. You get CBD Aloe-vera and manuka honey and also good vitamin E that will provide you some hydration. All of this will be helpful for irritated skin by the UV exposure.
Here is the interesting part, this product has CBD in high amounts but the exact quantity isn't mentioned on their list. Another great ingredient mentioned is the Pracaxi nectar which is rich in behenic and oleic acids.
This oil is being used by people of Amazon for years as a medicine but in Western countries, it's mainly seen as a beauty product from nature. The main purpose is to reduce any scarring, treating hyperpigmentation. It also helps with the production of collagen for healing and treating sores and wounds as well.
This is a product that we highly recommend and will cost you $58 for 30 ml.
Key Ingredients:
CBD isolate
Manuka honey
Distilled water
Stearic acid
Glycerin
Isopropyl myristate
Emulsifying wax
Polyglyceryl oleate
D-limonene
Aloe vera
Pracaxi nectar
Lecithin powder
Hemp seed oil
Beeswax
Vitamin E
Grapeseed oil
Rosehip seed oil
Grapefruit essential oil
Hyaluronic acid
Potassium sorbate
Xanthan gum
Third-Party Tests
The company offers the users COA for their CBD isolate. Although it isn't clear who is providing third-party tests for the brand as the letterhead over the COA states 'Advanced Plant Processing.'
Cannuka CBD Review: Things the brand does well!
The product line has been presented well for targeting the consumers that are much interesting in the CBD in skincare idea. The other ingredients in the product like Grapefruit extract that's a powerful antibacterial and antiviral have been known well for treating different skin conditions.
The bases used in the products like coconut oil, shea butter are natural and keep the skin smooth and supple.
Is their Cannuka's Scope for Improvement?
One of the things that the brand can work on is the CBD amounts in the product. There is a need for higher potency so that the products can work well for the users. One should see the products as being more cosmetic rather than completely linked with the CBD field.
Read more: How Many CBD Edibles Can I Eat?
Returns and Shipping Policy?
For the USA the shipping can be $7.50. The brand replaces the products if they are defective or damaged. If you want to return a product, the company will be asking for purchase proof. If you are not satisfied with the products you can claim a refund or get the amount credited for future purposes.
Cannuka CBD Review: Final Thoughts!
If you are specifically looking for a skin care brand that also offers some added CBD benefits, you can try Cannuka products for sure. In case you are in search of CBD product for extremely high therapeutic benefits, this might not be the one for you as the CBD content isn't that high.
Go for the range for general skin benefits and maintaining your skin.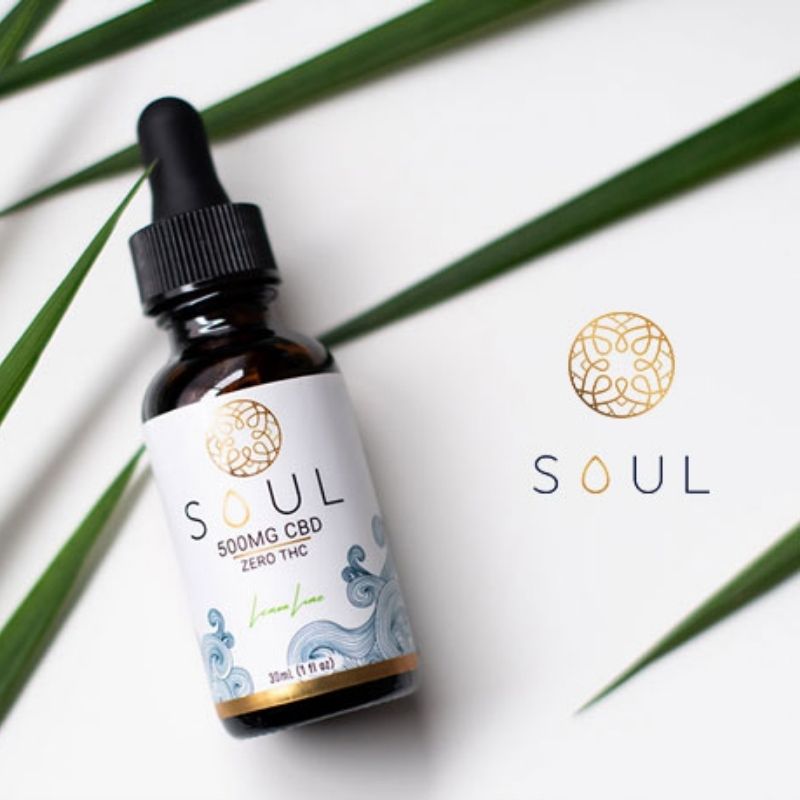 Features
Wide variety of options
Affordable prices
All of our products contain zero THC
Free Shipping on all orders over $75 in the U.S.